6 Marketing Strategies for Gyms on Valentine's Day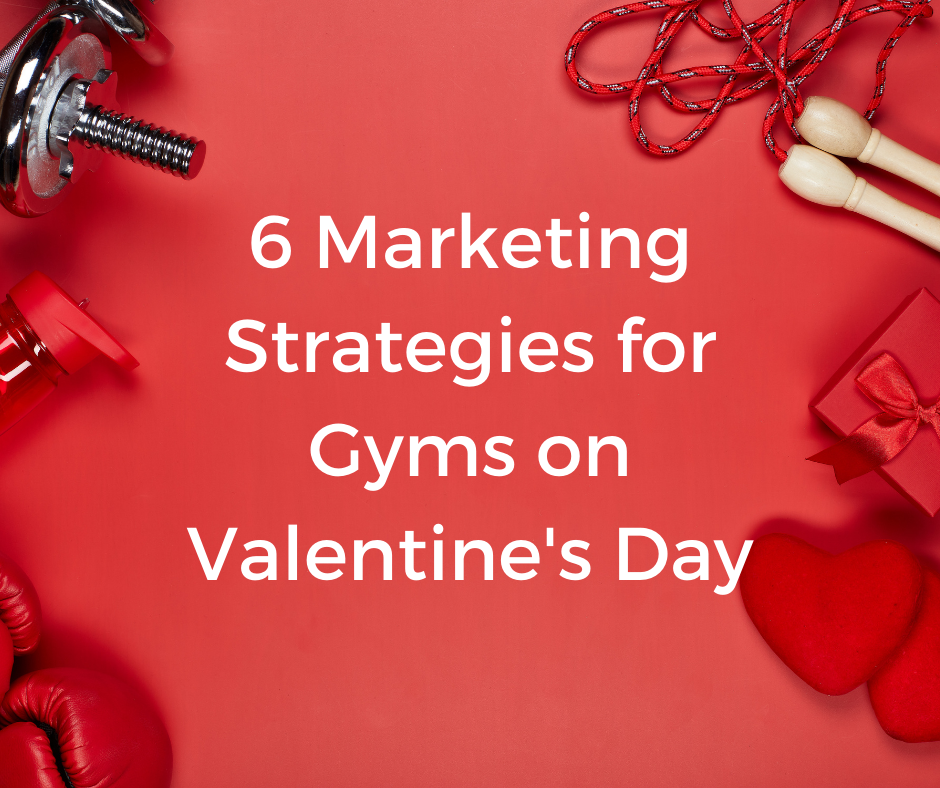 This Valentine's Day spread love in the form of a message to stay fit and healthy. Valentine's Day can be a good opportunity for you to promote your gym. Wondering how? Make this day an "Event of Love" for the couples. Tell people that gyms can also be a place to celebrate this day with your loved ones. Take advantage of this holiday and make the most of it.
In this article I'm going to mention 6 Marketing Strategies that you can use to engage customers and build loyalty.
Provide Stimulating Incentives
Who doesn't like incentives? You can provide various types of offers and discounts to your existing customers as well as to attract  the new clients with it. For example, you can offer:
Couple Membership Offers
Who doesn't like to work-out with a partner? And who can be a better partner than the person you love? It is a good way to promote and attract couples to join the gym together and workout regularly.
You can give membership discounts to couples or an offer that says Pay for 1 and get 1 Free membership. Promote such discounts on social media as well to attract people and for a wider reach of your event.
You can take a look at how Health Planet Gym and Spa promoted their offer on Facebook.

Free use of Gym facility to couples
You can let the couples use the gym equipment for free and also provide them a trainer to help and provide your best services so that you can convert them into a customer.
Host a Love-themed Event
You can show people that you're celebrating Valentine's Day by setting up a love-themed event in your gym. It will not only capture the eye of people but would also make them come and participate.
What you can do?
Decorate your gym with balloons and hearts
Keep a stock of roses that one can give to his/her partner
Romantic lights and songs would help set the theme perfectly


Work Together
Collaboration is a powerful tool for all small business owners, it will help you grow your network as well as help you save money. At the same time, it will also help both you and the other business to promote services to a new audience and increase awareness. What you can do is-
Join forces with the nearby bakeries, gift shops, and florists on Valentine's Day
Ask them to sponsor your event and in exchange place a stall inside/outside your gym
It is an easy and most effective way to promote your Event and attract customers.
Organize Couple Challenges
Keep a healthy couple workout challenge and the ones who complete it efficiently and faster without getting fatigued will be able to win rewards. Rewards can be in a form of:
Free trial class, a discount, a complete diet chart for a month or any other similar incentives
Movie tickets or goodies like: T-shirts, mugs, sippers, etc
A recognition on the gym's social media page and on the gym banner with a trophy called the fittest couple

Invite a Special Guest
We usually see that people call some special guests on the events organized to create a hype and awareness of the event. Similarly, you can call in some famous fitness trainer to conduct a workshop that can attract the gym freaks or a professional dietician who can provide free counseling and provide diet charts to every individual based on their requirements.
You can click here to see how others are organising their workshops.
Theme Workout Session
Arrange a special themed workout session for couples where they can workout in pairs. There are many exercises that can be done together. They'll feel close and will be able to help each other out. It can be challenging as well as fun and people will enjoy being a part of it.
You can ask your existing customers to grab a partner for a day and participate in this session. You can also create a rocking plus romantic playlist so that people won't lose interest. Take a look at what exercises you can ask them to perform.
Email Marketing for Gyms and fitness businesses
You can start with email marketing for your fitness business with premade email templates where you don't need any designer or developer to send your emails. Just simply, upload a list, choose a template and send email to your customers or audience with Grorapid.
Spread the gift of Wellness
Having small events on such special days help you promote your gym, build new customers, and also help build a good reputation. You can use these days to spread the gift of wellness to all with some incentives that no one can deny.
Just make sure that you promote your event and offers on your social media handles and by sending emails to your niche.
Spread love and wellness this Valentine's and grow your business!
Credits - Ishneet Kaur