5 Benefits of having a Loyalty Program for Your Yoga Studio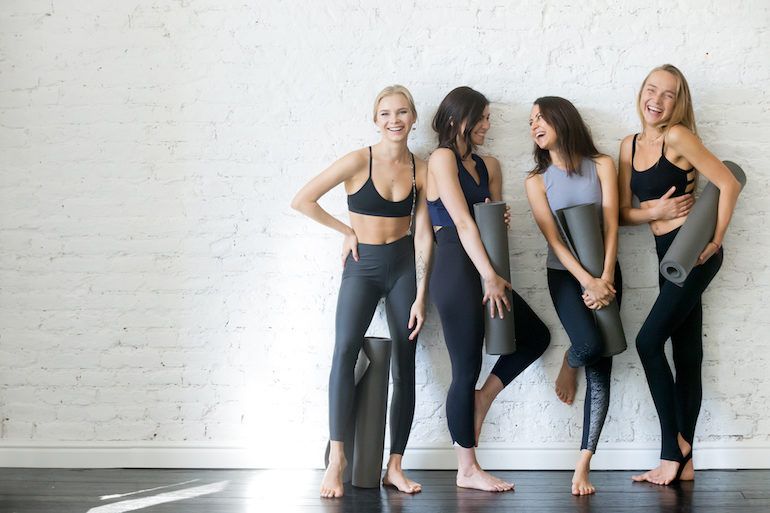 A loyalty program is a kind of rewards program that helps to increase customer engagement and have loyal customers for the long term. It is used for those customers who have made constant purchases and have participated in various events before.
There are many businesses that have successfully set up a loyalty program which lead to improved customer relationships, boost in overall revenue, increase in awareness about the business and more.
Let's dive into the 5 benefits of having a loyalty program for your yoga studio:
Boosts revenue
A loyalty program helps in boosting your revenue by making long term customers. If your customers are a part of your loyalty program, it means they trust your services and find it a better value than the competition.
The more your customers get hooked to your loyalty program and its rewards, the more purchases they will make. Such rewards will make them feel valued and happy, while the repeat purchases made by the customers will increase your yoga studio revenue. This creates a dual benefit for your yoga studios and your customers.
Hence, a loyalty program can act as another source of boosting your revenue by increasing repeat purchases and encouraging the growth of your yoga studio.
Build customer relationships
Maintaining strong customer relationships is one of the most powerful ways of running a yoga studio. If people love you and your establishment, they will always purchase from you. To build strong relationships, you need to get to know your members:
Get to know some personal information about their birthdays and the type of families they have
Understand their purchasing behaviour
Analyze their activity and participation in your studio
Once you have certain information about your customers, you can understand what type of rewards you can use in your loyalty program. Some rewards can be:
Providing them gifts and rewards on their birthdays and putting a story on your Instagram wishing them a happy birthday
Providing them deals on their favourite products through emails
Offering simple gestures on various important days of their life through emails and text messages
Your loyalty program can help in building trustworthy customer relationships and help your yoga studio increase its growth.
Increases customer retention level
A loyalty program is one of the best ways to increase customer retention for your yoga studio. It will make the customers feel special and valued when they get rewarded for the time they have been a customer.
Consistently work on providing exceptional services that make your customers feel valued all the time. Offer rewards like freebies, discounts and coupons on various milestones, for example:
Attending the classes for a complete week
Participating in all weekly or monthly competitions
Taking part in other services of your yoga studio such as meditation, pilates, Zumba, etc
This will influence your customers to keep coming back and become long term customers of your yoga studio leading to an increase in your customer retention levels.
Increases Awareness Using Word of Mouth
Your loyalty program won't just help in making your existing customers more loyal and stay for a long term. It'll also lead you to increase lead generation and get in more customers. Word of mouth is one of the best ways of marketing your yoga studio.
So, a good loyalty program will influence your members to not only make more purchases but also to refer your yoga studio to their friends and families because of the amazing benefits your customers get.
Provide good rewards according to the various purchases your customers make to entice them to spread a good word. Also, provide rewards when they bring in a friend or a family member.
For example:
Provide a group/pair session of your existing customer with the people he refers
Gift free merchandise based on the number of referrals by a customer
Give a 50% discount for a 1-month membership to both the existing and the new customer
Helps to stand out from competitors
Don't take a loyalty program too lightly. Your loyalty program can help you to stand out from your competition. Make sure that you have unique offerings that differentiate you from others in the market.
You can set up a points system, where customers get points based on the purchases they make or when they have been your customers for a long time. You can offer them various rewards based on the number of points they wish to redeem:
Giving a free month of membership
Adding free meditation sessions for 3 weeks
Offering home equipment and your yoga studio merchandise free or with a huge discount
This will make your customers feel that they are getting a better value for money and better services than any other yoga studio.
Wrapping up
These amazing benefits should make you consider initiating a loyalty program for your yoga studio. Loyalty programs are just one of the few ways to market your yoga studio.
Since, Halloween is around the corner, here are 7 marketing ideas for your yoga studio during Halloween